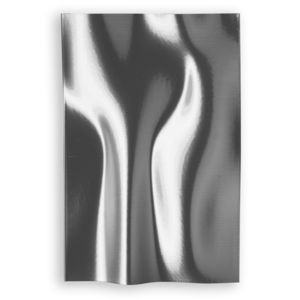 Add to cart
Silver Machine-extreme shine 3D filament-silver, 700 grams
Diameter: 1.75 mm
€37,99
€27,26

excl. BTW
€32,99 incl. BTW
HALO Silver Machine filament has the perfect silver color! The ultra gloss and invisible layers of HALO filament are rare. Furthermore, 3D printing with HALO polymers is very simple and easy.
€37,99
€27,26

excl. BTW
€32,99 incl. BTW
Afhalen magazijn mogelijk!
CHECK IT OUT!
Twan
27-08-2020 19:43
Echt een waanzinnig mooi filament. Even tweaken, maar dat is zeker de moeite. Op 190 graden, printerbed op 60, 0,1 mm lagen en de buitenste laag extreem langzaam printen gaf mij het beste resultaat. Aanrader, net als de andere Halo filamenten trouwens.
Serge Theijs
30-05-2020 20:49
In één woord "Woaaw"! HALO geeft je werkelijk waar voor je geld en de metaalglans is dan ook echt overtuigend, ik heb al eerder met zilverkleurig filament gewerkt, maar zelfs daar gaf het beste resultaat weliswaar een metaalachtige look, maar geen glanzend zilver, HALO-zilver geeft echt bijna een Chrome look af totaal verschillend van alle zilver filamenten op de markt, Ik heb enkele witcher Medaillons geprint en ook de loop van een colt 1911, waarvan de andere stukken in dat metaal look zijn geprint, het resultaat is zo verbluffend dat ik het jammer vindt dat ik hier geen foto's kan plaatsen. Ik heb ook alle andere HALO's gekocht maar ben momenteel nog aan het testen, Ik mis enkel nog een HALO metallic green en Purple dat zou de collectie echt vervolledigen, ik hoop dat ze die ook snel uitbrengen
Gerrit van Duin
24-01-2020 08:24
Het lijkt wel chrome! Wát ongelofelijke glans en het print super! Een aanrader
5
stars based on
3
reviews