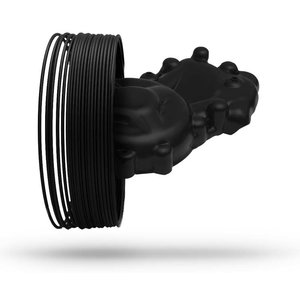 Add to cart
PAHP Carbon, Nylon 6 + carbon, filament for metal replacement, 750 grams (0.75 KG)
Diameter: 1.75 mm
€81,82

excl. BTW
€99,00 incl. BTW
Treed PAHP Carbon, Nylon 6 + carbon, filament for metal replacement, 750 grams (0.75 KG)
PAHP Carbon is nylon 6 reinforced with carbon fibers. PAHP Carbon is used as a metal substitute and is rigid, rock hard and resistant to high temperatures, wear and stress.
* Use our hard steel P3-D Hercules nozzles for PAHP Carbon!
€81,82

excl. BTW
€99,00 incl. BTW
Afhalen magazijn mogelijk!
CHECK IT OUT!