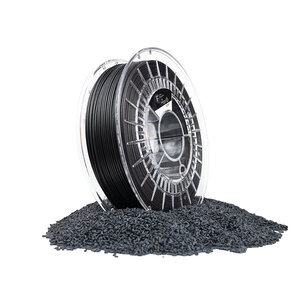 Add to cart
0rCA® CF Carbon, Nylon PA6, recycled fishing nets, black , 600 grams 3D filament
Diameter: 1.75 mm
€65,28

excl. BTW
€78,99 incl. BTW
Fillamentum 0rCA® CF Carbon, Nylon PA6, recycled fishing nets, black , 600 grams 3D filament
0rCA® CF Carbon filament is made from recycled fishing nets + 10% recycled carbon fibers. The base material is Polyamide PA6.
The features of OrCA® CF Carbon are UV and temperature resistance up to 180°C, in addition to extreme strength and toughness.
€65,28

excl. BTW
€78,99 incl. BTW
(€13,17 / 100 gram)
Afhalen magazijn mogelijk!
CHECK IT OUT!