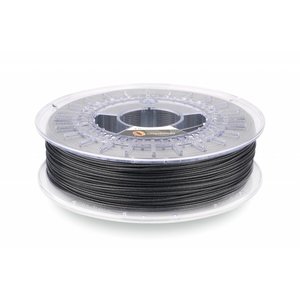 Add to cart
PLA Vertigo Grey, Premium 3D filament, 1.75 / 2.85 mm, 750 grams (0.75 KG)
Diameter: 1.75 mm
€22,73

excl. BTW
€27,50 incl. BTW
With Fillamentum PLA Vertigo Grey you print fantastic 3D objects without visible print layers. PLA Vertigo Gray is a unique, anthracite color with silver particles and is widely used for printing jewelry, imitation metal etc.
€22,73

excl. BTW
€27,50 incl. BTW
Afhalen magazijn mogelijk!
CHECK IT OUT!
Michiel Peters
25-10-2017 12:04
Absolutely stunning stuff to print with. Really stands out. Easy to print and it has a nice and even flow. Printing at 210ºC for the first layer and after that 205ºC. Might be able to go lower.
Recommended PLA if you want your print to stand out.
5
stars based on
1
reviews