According to experts, Fillamentum Crystal Clear PLA is the most transparent 3D printer filament. The effects are spectacular, especially if a nozzle of 1 mm or larger is used! The best result is achieved with a single print layer.
Fillamentum PLA Crystal Clear: the most transparent PLA according to experts!
Think carefully how you want to create your transparent 3D print, because of course the transparency decreases with more than one perimeter and if infill is used. PLA Crystal Clear comes into its own in vase mode; the transparency is then optimal.
If you use a nozzle of equal or larger than 1 mm diameter, you really get a super effect!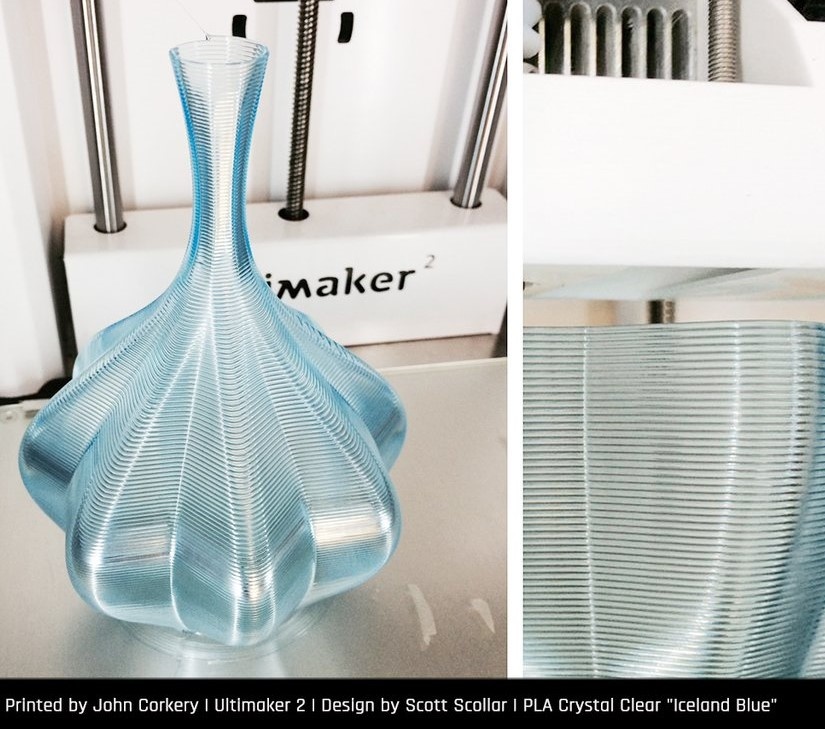 *PLA Crystal Clear - Iceland Blue

You print Crystal Clear PLA at slightly higher temperatures than regular PLA, namely at 210 - 230 ° C.
This transparent PLA is wrapped around a large round spool per 750 grams and available in 1.75 mm and 2.85 mm thickness.

For more top filament, visit www.plasticz.nl
Read more