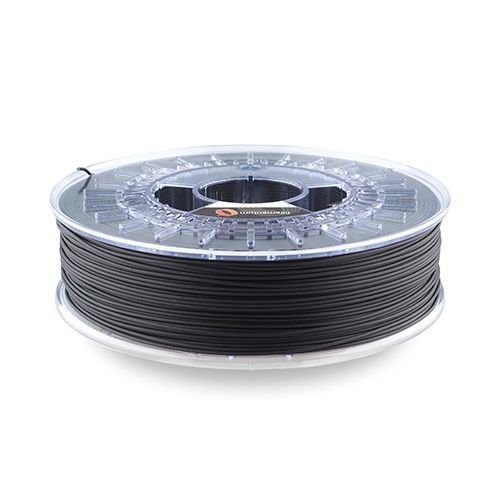 Our Nylon filament is made of PA12 Polyamide; PA 12 nylon hardly absorbs moisture. Nylon PA12 is easy to print and has excellent chemical resistance to oils, fuels and acids. Nylon PA12 is dimensionally stable and resistant to moisture.
Nylon and Fiber-Reinforced Nylon:
The advantage of Nylon filament is the enormous strength, durability and applicability. Because our nylon is produced from polyamide PA12, it has a moisture absorption rate that is 5 times lower than the regular PA6 standard (10%). PA12 nylon is easy to print and hardly suffers from moisture absorption; That is the biggest difference between Fillamentum Nylon and the regular nylon 3D print filament.
There are 4 variants:
Nylon FX256 - regular high-quality Nylon
Nylon AF80 - Nylon reinforced with Aramid fibers
Nylon CF15 - Nylon reinforced with Carbon fibers
PolyMide ™ CoPA - Composite of Nylon 6 and Nylon 6.6

Flexible in thin layers, but with a very high inter layer adhesion. The low friction coefficient and high melting point makes Fillamentum Nylon an excellent solution for printing functional and technical parts. Furthermore, Nylon is less brittle than ABS and PLA.
Read more