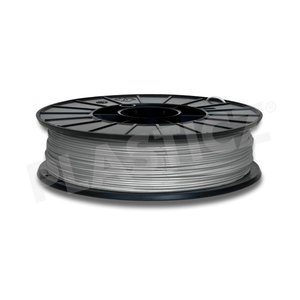 Add to cart
PLA Metallic Grey / Grijs: RAL 7045, 1.75 - 2.85 mm, 1.000 grams (1 kg), Plasticz, filament
Diameter: 1.75 mm
Plasticz PLA Metallic Grey / Grijs: RAL 7045, 1.75 - 2.85 mm, 1.000 grams (1 kg), Plasticz, filament
Afhalen magazijn mogelijk!
CHECK IT OUT!

Michiel Peters
25-10-2017 11:53
Very nice filament. First filament I needed to lower the temp for, cause it was not flowing nicely and it was boiling. Now printing it at 190ºC and it flows really nice.
Plasticz is my #1 store for filament, owner is very friendly and has quality products. Tests before he's selling.

Anne Dirk Loonstra
14-07-2015 09:43
Print uitstekend, goede kleur, lage temperatuur. De nozzle hoeft niet warmer dan 205 graden. Zelfs zonder heated bed hecht het goed.
5
stars based on
2
reviews