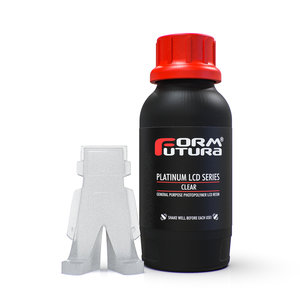 Add to cart
General Purpose LCD Resin "Platinum LCD Series" - 500 ml
Content: 500 ml, Colour: Transparent, Print technique: All-purpose
€35,12

excl. BTW
€42,50 incl. BTW
General Purpose Resin is a universal resin suitable for all open-source SLA, DLP, LCD/MSLA printers between 385 – 420nm. This resin prints very accurately with a nice smooth print surface and a relatively short curing time.
€35,12

excl. BTW
€42,50 incl. BTW
Article code PLCD-CLR-0500
Afhalen magazijn mogelijk!
CHECK IT OUT!